At Georgia Vision Center, we offer a complete optical department to provide our patients with everything they need to maintain healthy eyesight. We understand that finding the right pair of glasses or contact lenses can be a daunting task, which is why we offer a comprehensive range of optical services, including eye exams, contact lens fittings, and a complete line of eyewear.
We believe in making the process of obtaining your prescription as convenient as possible. That's why we offer the option to fill your prescription at the same location where it was written, saving you time and travel. Our doctors are always available to answer any questions you may have, giving you peace of mind when it comes to your vision care.
Our optical department carries a wide selection of frames for every budget, including designer frames, sunglasses, and sports eyewear. Our experienced opticians are always available to help you find the perfect pair of glasses or contact lenses to fit your unique style and visual needs.
We're committed to providing our patients with the highest quality of care and service. We understand the importance of healthy eyesight, which is why we offer a range of services to ensure your eyes are well-cared for. Whether you're in need of a routine eye exam, looking to purchase new eyewear, or have questions about your eye health, our team is here to help.
If you're looking for quality eye care and a wide selection of frames to choose from, look no further than Georgia Vision Center. Contact us today to schedule an appointment or stop by our optical department to browse our selection of frames.
Financing Available

Financing Available
Apply Now

Financing Available
Apply Now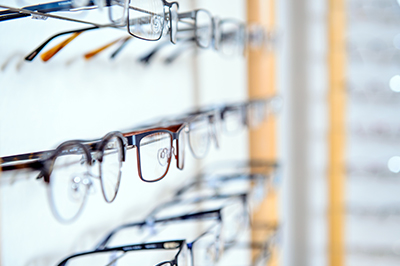 Our Locations